In addition to the war zones, the actual arms deliveries and the companies responsible for them, the Exit Arms database also records the use of weapons systems in a few selected examples. In this context, only the use of weapons is verified if the delivery of this weapon is already recorded in the database. In this article, examples from the war zones in Yemen, Syria and the second Nagorno-Karabakh War between Armenia and Azerbaijan are presented.
Airbus tanker aircraft in service in the Yemen war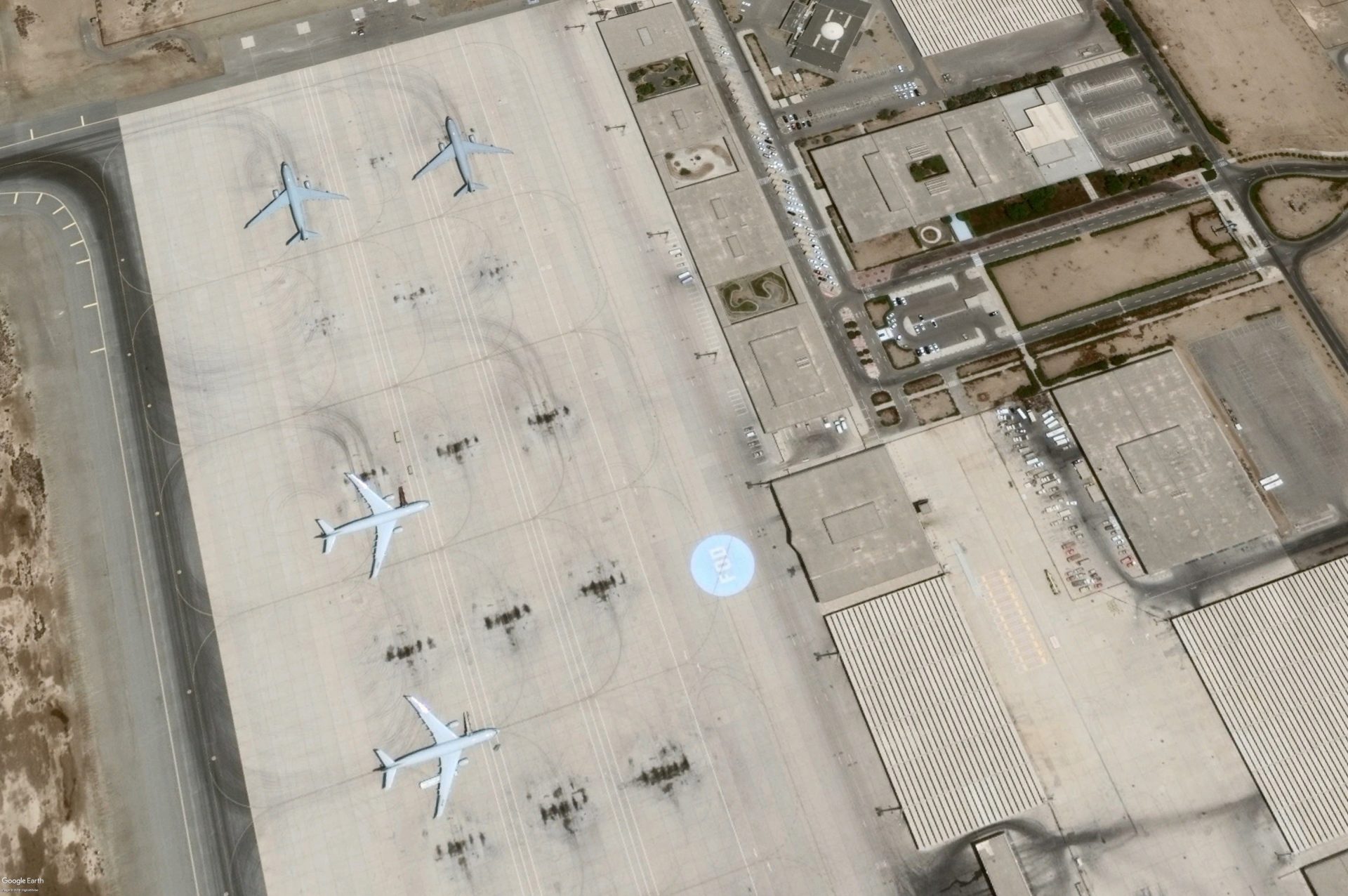 Airstrikes in Yemen have caused widespread loss and civilian deaths, yet european companies like the Airbus Group are maintaining planes in the Royal Saudi Air Force fleet.
Saudi A330 MRTTs are refueling planes that allow for bomber jets to refuel mid-air. The renowned international investigative research network Bellingcat were able to track at least one tanker crossing the border into Yemen, and collected evidence of them refueling Saudi jets.
The Airbus Group delivered the 2nd tranche of A330 MRTT aircraft and related aerial refueling equipment to Saudi Arabia between 2014 and 2015.
Turkish Invasion into northern Syria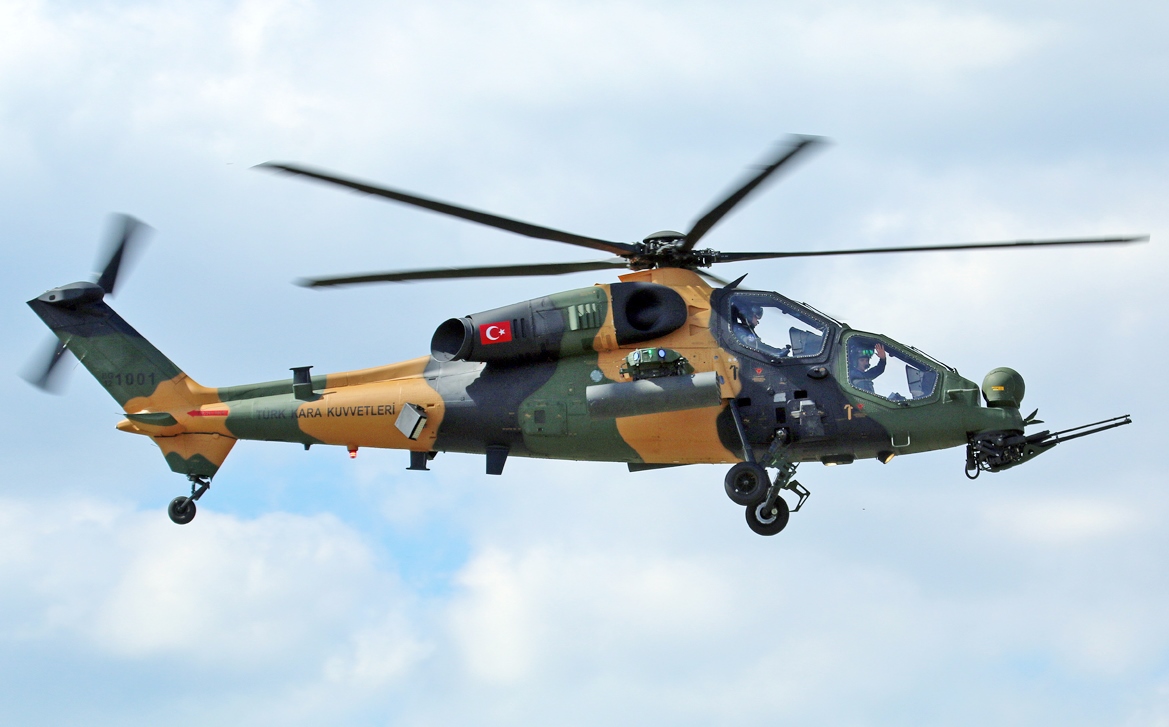 In January 2018, the Turkish invasion of northern Syria began, resulting in the deaths of hundreds of civilians and the displacement of more than 150,000 people to date.
It is a war over subnational predominance and autonomy between Turkey and the Turkish-backed Free Syrian Army (TFSA), on the one hand, and the Syrian Democratic Forces (SDF), militarily led by the People's Protection Units (YPG). In 2020 alone, clashes between the TFSA, backed by Turkish airstrikes, and SDF continued, leaving at least 237 people dead and 272 injured on both sides, including civilians.
One of the weapon systems used for these airstrikes is the A-129C Mangusta attack helicopter from the Italian defense company Leonardo. Turkey had signed the contracts for the helicopters between 2008 and 2017, with delivery and licensed production taking place between 2017-20.

Baykar Combat Drones in the Nagorno-Karabakh War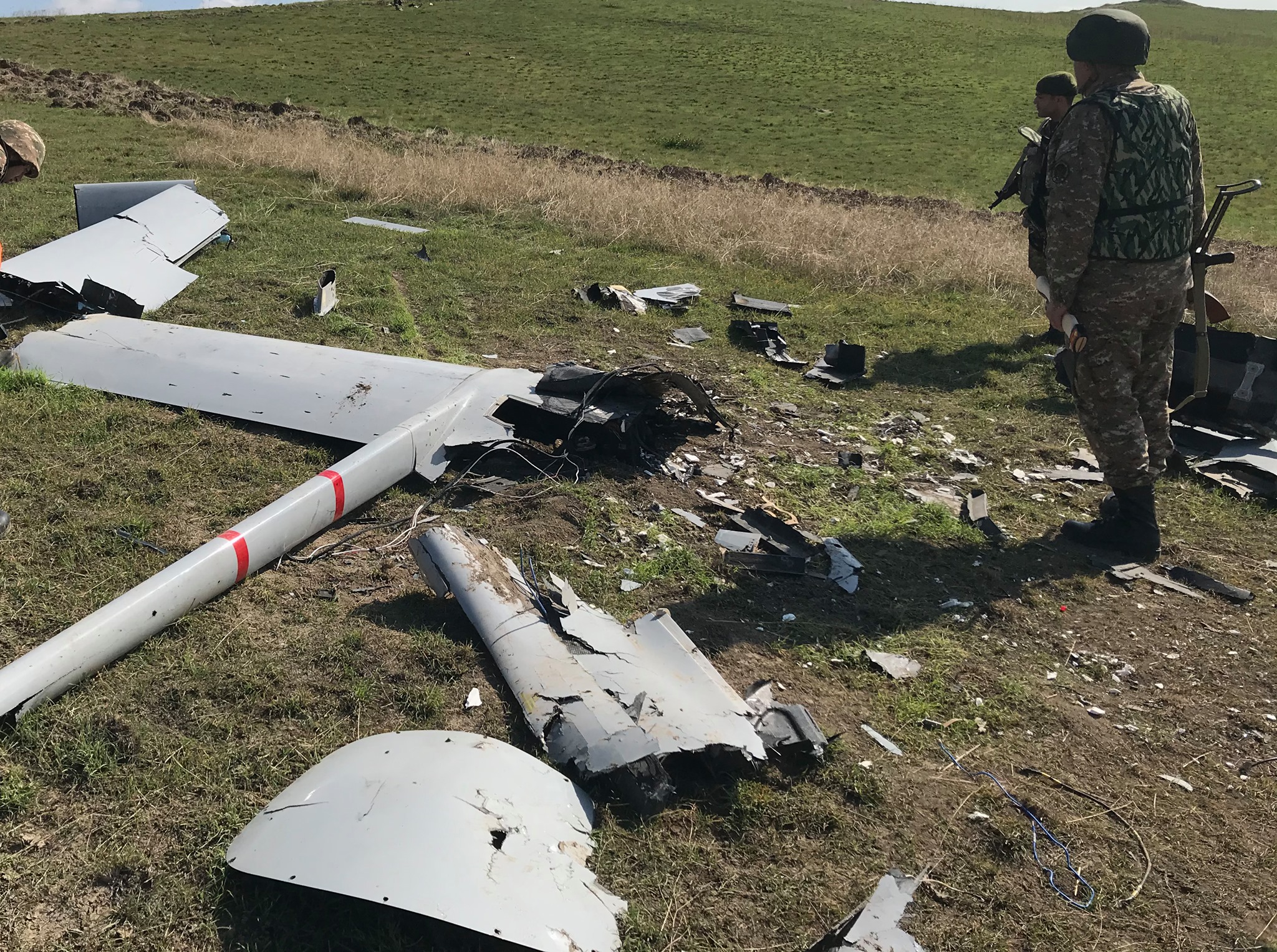 The violent crisis over contested territories, particularly the Nagorno-Karabakh region, between Armenia and Azerbaijan escalated to a war in 2020 again. Beginning in late September, large-scale fighting broke out. A ceasefire agreement brokered by Russia was signed by Armenia and Azerbaijan in November. More than 7 000 People died while around 130 000 People were displaced as a consequence of the conflict. Moreover, Armenia and Azerbaijan accused eachother of using internationally banned weapons several times.
Immediately before the outbreak of the second Nagorno-Karabakh war in 2020, the Turkish company Baykar delivered to Azerbaijan Bayraktar TB-2 combat drones and the corresponding armament of the Roketsan company. The combat drones were used intensively by the Azerbaijani armed forces in the second war between Azerbaijan and Armenia over the Nagorno-Karabakh region.